About Meghan
Personal Background
Grande Prairie is my home. I have planted my roots here to become a very successful REALTOR®. Growing up I was always interested in real estate which is why I pursued it. It fits my personality and lifestyle perfectly. Having a professional career in which I can work at everyday and never get bored of is truly amazing. Each day is different, I socialize and meet new people, making friends along the way, negotiating deals and get people into their dream homes. I am an on the go person which is exactly what a REALTOR® is. I love what I do and I love the end result of smiles on clients faces!
"THE BEST INVESTMENT ON EARTH IS EARTH"
Education
Fully completed all licensing for Residential, Rural and Commercial real estate.
Completed FINTRAC compliance.
Completed Smart Home course.
Specialties
Working with all types of people including:
First time buyers
Investment properties
Relocation
Buy and Flip
Acreages
Buy and Sell
Commercial Leasing
Mobile homes on rented lots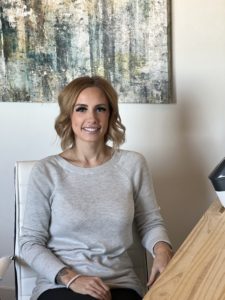 It Takes Three Simple Steps
#1: I Listen
I want to know what things are most important to you, the customer. Tell me. I'll listen.
#2: Together We Set Our Written Service Standards
Together we'll develop a plan that reflects your specific needs. We will live up to these commitments, or you have the right to cancel your Buyer's or Seller's agreement. How's that for service on your terms!
#3: You Evaluate Me
Your needs, wishes and expectations help me establish a high standard of performance. I work hard to provide to every client every time. That's why when my job is done, I'll ask you to write a review telling me how I did or how I can improve.
Final result!
I take everything I've learned along the way and use it to continually improve the services I offer while placing clients needs above all else. This commitment has led to many innovations which have been adopted as industry standards, helping to make myself a leader in the field.
If you're looking for a complete deal backed by ultimate customer service, that puts you in control, come to me. Discover for yourself what I'm all about.
I look forward to the opportunity of working for you!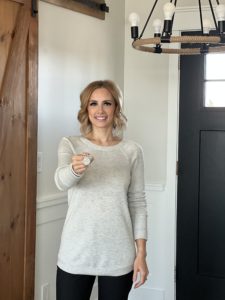 Meghan was referred to us by other people in the trailer park. She did an amazing job for us. Even though it's not a big house with a big commission she worked really hard to sell it for us. Thanks Meghan

Meagan was awesome she gave a honest and accurate accounting of the house value. answered all my question and answered her phone almost immediately every time i called or got back to me me soon after. also did a 3d walkthrough of the house. i think that help sell it. The house sold in less then 48 hours for way more then i though i would get. would 100 percent recommend to anyone. also her photographer is awesome made the house look so good in the posting.

Meghan was awesome to work with! Very professional and thorough! The photos and I-guide were amazing and showcased our home so nicely! We appreciate everything you did for us! Thanks Meghan!

Meghan was amazing! She understood our needs for our housing must haves. She would respond to our emails and calls as we were buying from out of town. I would highly recommend Meghan for all your real estate needs! She is dynamite!!

Meghan did an amazing job and every time I asked something she was right there with the answer. She is a wonderful realtor!

Meghan has helped us with the first time home ownership and was very patient about our questions regarding the process of buying the property.

Meghan was absolutely lovely to work with! Her communication is clear and checks in often to let us know what was going on. Listing and selling our home with her was a breeze!

Meghan is simply the best! She is knowledgeable, patient with your home search journey and always happy to help. Thanks Meghan!

Meghan has been nothing short of amazing to work with! As first time sellors, Meghan was an absolute blessing. She made the process as easy and stress free as possible. In 6 days we received an offer on our home and was able to then purchase our dream home with her help! I'm so grateful we had her by our side every step of the way with the buying/selling process. She will have your best interests at heart and be there to answer any questions you may have; no matter how big or small. Meghan is so personable, knowledgeable, patient and motivated! She is 100% who I will always recommend!

Yes!! Meaghan was fun and pleasant to work with. Whenever we had a question, she promptly replied! 10/10 recommend :)