About Meghan
Personal Background
Originally from Labrador, I moved to Alberta to make the most of my life. Here I met my husband and we started a family which is now complete with 3 children (2 dogs and 1 cat). Grande Prairie is home to us and making it home for others too is what I do.
I got into real estate because it fits my personality and lifestyle. I love helping others and seeing the joy on clients faces as we close deals. Purchasing a home is one of the biggest investments in your life and I'm honored to be a part in that process. I am a very motivated real estate agent striving for the best in customer service.
"THE BEST INVESTMENT ON EARTH IS EARTH"
Community Involvement
My family enjoys going to all the community event in and outside of Grande Prairie. We also attend some events such as the Christmas parade where we throw toys and candy out to all the excited kids watching. We love getting in the holiday spirit and decorating our house for Christmas and Halloween, we turn our garage into a Haunted Garage for everyone to walk through.
Education
Fully completed all licensing for Residential, Rural and Commercial real estate.
Completed FINTRAC compliance.
Completed Smart Home course.
Specialties
Working with all types of people including:
First time buyers
Investment properties
Relocation
Buy and Flip
Acreages
Buy and Sell
Commercial Leasing
Mobile homes on rented lots
It Takes Three Simple Steps
#1: I Listen
I want to know what things are most important to you, the customer. Tell me. I'll listen.
#2: Together We Set Our Written Service Standards
Together we'll develop a plan that reflects your specific needs. We will live up to these commitments, or you have the right to cancel your Buyer's or Seller's agreement. How's that for service on your terms!
#3: You Evaluate Me
Your needs, wishes and expectations help me establish a high standard of performance. I work hard to provide to every client every time. That's why when my job is done, I'll ask you to write a review telling me how I did or how I can improve.
Final result!
I take everything I've learned along the way and use it to continually improve the services I offer while placing clients needs above all else. This commitment has led to many innovations which have been adopted as industry standards, helping to make myself a leader in the field.
If you're looking for a complete deal backed by ultimate customer service, that puts you in control, come to me. Discover for yourself what I'm all about.
I look forward to the opportunity of working for you!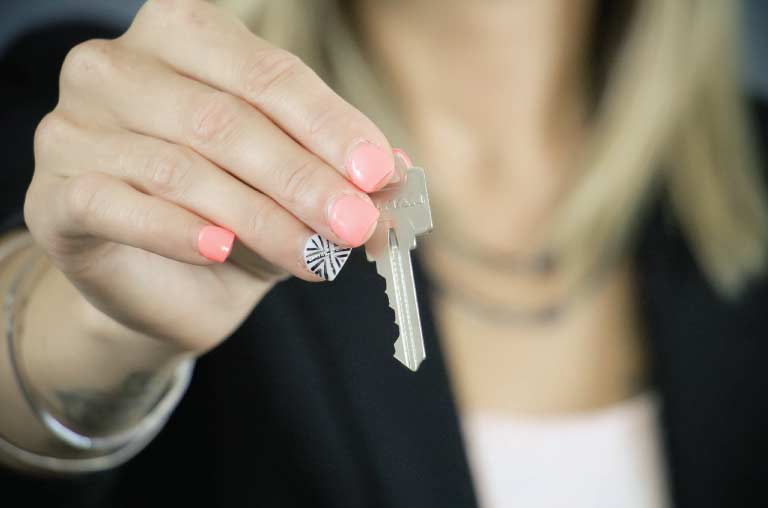 When our family made the decision it was time to move from our small appartment building to a place we could call our own. To start making family memories, a place our baby boy and us could call home we contacted Meghan. The absolute BEST decision we made. Meghan was so wonderful, kind, sweet and a joy to work with! She always answered all of our questions and went above and beyond for us. When we hit a tiny bump in the road , she did her best and had our backs! she did everything she could to get us in the home we loved!! We have been in our new home now for a few months and could not be happier! We love it, it's perfect for our little family. Thank you for all your hard work and dedication Meghan. We are forever grateful to you.

Meghan was a huge help to us with our recent home purchase. It was our first home buying experience and she made it an enjoyable, stress free process. Her communication, knowledge and willingness to walk us through the steps required ensured that we had no issues at all. We couldn't be happier with our new home and the service Meghan provided!

Meghan was absolutely amazing to work with. She was so friendly, helpful and knowledgeable. If she didn't know the answer to my question, she would find out and get back to me with the answer in a very timely manor. Meghan took us to view several houses and always gave her honest opinion on whether or not it would work for my family and our needs. I literally cannot say enough good things about Meghan. I would recommend her to anyone who is thinking about buying or selling a home. I only hope that when the day comes for us to move again, Meghan will still be a realtor here in GP. Thank you for everything Meghan!! 💗

Meghan Robinson is an excellent realtor, taking the time to ensure she knows exactly what you are looking for as well as making the suggestions on things you don't think about. Buying a house is a huge financial investment and having someone on your side that wants to make sure you have the best experience as well as mentors you along the way so you don't feel so overwhelmed is a necessity. There was no stress in this transaction, she always made us feel we where a person and not just showing us stuff to get our business. I have had realtors in the past who will show you anything and not take the time to get to know you, they just wanted their realtor fee for the sale. With Meghan you will never feel this way, she is with you right to the end and as I found out, no matter what time I emailed her I always got a response back. Thanks so much Meghan for being so AWESOME and making sure everything go so smoothly.

Meghan was fantastic to deal with throughout our home buying experience. She was always willing and ready for anything along with available day and evening to answer any questions or deal with all situations. We definitely would not hesitate to recommend her to family and friends!

100% recommend Meghan! I just sold my home, using Meghan as my realtor. I have had other realtors in the past and compared to them I have found her to the best entire experience right from listing to sale. She is efficient, does all her homework and always available. She dealt with me with integrity and genuinely worked with me to have the best possible outcome for me and the buyer!

We highly recommend working with Meghan! It took us a year of looking at homes to find the one that was right for us. Meghan never once made us feel like we were wasting her time. She was very patient and answered any questions we had. It was our first time selling and buying and that can be quite stressful but Meghan made the process very easy. Always available to answer calls or texts. The day our house went on the market she ended up in the hospital very sick and she still made herself available to us. Scheduling showings and helping us with the offer. Thank you Meghan for helping us find our dream home! It was a pleasure working with you and we appreciate your hard work!

I had LOTS of questions through the entire selling process. Meghan was absolutely fantastic! She answered all of the questions I had and made the entire experience smooth and easy. Thank you very much Meghan!

Couldn't ask for a better realtor to assist us in selling our home. Great write up and pictures. Home sold quickly. Meghan was polite and professional throughout the entire process and would recommend to anyone looking for a realtor in the area. Thanks again!

Meghan is a truly amazing realtor. We have, in the past bought and sold a few properties but have never with such an exceptional realtor before. She worked with us even as she was on vacation in another country. We had very little time to find the right home for us and when we did everything went so smooth. If you are looking for a reliable realtor I would highly suggest Meghan Robinson.